From Guardian Fall Protection:
Angel Anchor Stop Use & Replace Notice
Guardian Fall Protection is issuing an immediate Stop Use and Replace notice for all Guardian Angel Anchors, part #00260.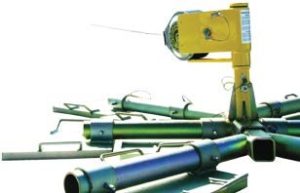 The Angel Anchor may be unsafe for use on certain substrate materials, and was additionally labeled with an incorrect maximum worker weight capacity. Guardian has redesigned the Angel Anchor to resolve these issues, but all existing Angel Anchors must no longer be used.
There have been no accidents or injuries related to this condition.
Click here to download the notice.
To coordinate Angel Anchor return and replacement, contact Guardian's Customer Service Department at cs@guardianfall.com.