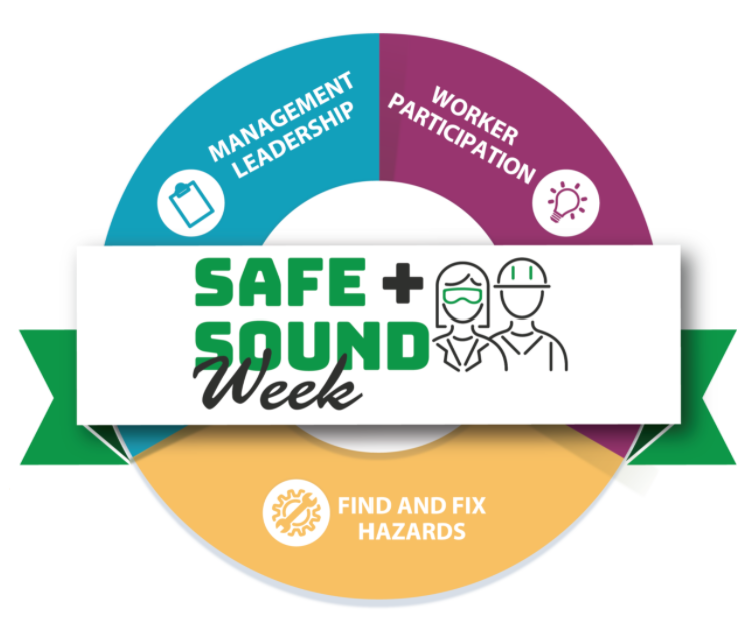 Safe + Sound Week is a nationwide event to recognize the successes of businesses that have adopted programs to improve workplace safety and health. Implementing a safety and health
program can improve businesses' safety and health performance, save money, and improve competitiveness.
Each August, we invite you to share your safety successes with us!
We know that successful safety and health programs can proactively identify and manage workplace hazards before they cause injury or illness, while improving business sustainability. We look forward to learning how your innovative efforts to be #SafeAndSoundAtWork have improved your workplace!
Register your Safe + Sound Week events so that we can highlight these efforts. For more information, please visit www.osha.gov/safeandsound.