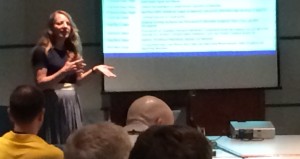 SAFER wishes to publicly thank Maryann Mederios, MPH, CSP, Compliance Assistance Specialist for OSHA, Providence, RI.
Her true dedication to safety has helped countless employees and employers over the years throughout the Rhode Island area in both General and Construction industries.
We wish her great success with her recent promotion as the Area Director for OSHA's Augusta Area Office in Maine.